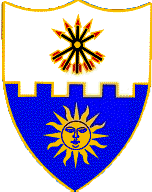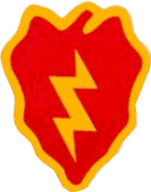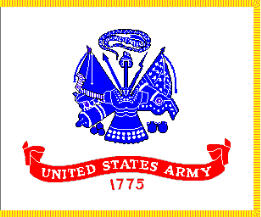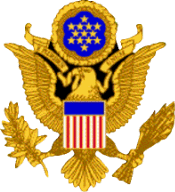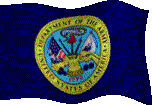 3rd Battalion, 22nd Infantry

"Click on logo of the unit to view that Unit's Web Site"

Patrick served as a - Sergeant - Grade E5 - Army - Regular Enlisted Service

He was 21 years old at the time of his death.

Patrick was born on December 24, 1948 in Bayside, Long Island, N.Y.

His tour of duty began in Vietnam on October 25, 1969.

Patrick served with E Company (Recon), 3rd Battalion, 22nd Infantry,

25th Infantry Division, under the command of Capt. Michael W. Kasner.

Patrick died on May 30, 1970 in the Country of Cambodia, Northwest of Tay Ninh Province, Republic of South Vietnam.

Patrick's death was the result of an ambush in the Michelin Rubber Plantation in Cambodia. His recon unit was escorting a tank retriever, caring a downed tank,  through the plantation. There were four soldiers in a gun jeep in the lead position. They were ambushed at approx. 3:20 pm. by enemy forces using  RPG's or (Rocket Propelled Grenades.) Patrick died that day with 2 other Heroes from the 22nd; 1st. Lt. William Ellis Gay, (E/3/22nd); &
Sgt. Ken Swain Maxwell, (E/3/22nd)   A forth soldier, the radio operator, was wounded in the initial attack but was able to return fire until help arrived to beat off the enemy.
Patrick's religion was Brethren Dunkers, Moravian Church.

His body was recovered.

Patrick is interred in the Northampton Memorial Shrine Cemetery, Sec. G-136,

Easton, Pennsylvania

Patrick's name is listed on Panel 10W --- Line 122

of the Vietnam War Memorial in Washington, D.C.

"Rest In Peace Patrick You Are Missed By All Who Knew You"

Honors

Patrick Elswood McDaniel, served his Country and Flag with Courage and Bravery. His acts of Gallantry to his Men and Country earned him the following awards:

Purple Heart for wounds received in combat

National Defence Service Medal

Vietnam Service Medal

Vietnam Campaign Ribbon

Good Conduct Medal

The Combat Infantryman Badge

The Republic of Vietnam, Military Merit Medal

The Republic of Vietnam, Gallentry Cross with Palm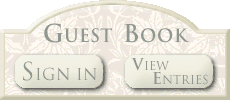 Please sign this book to leave a personal remembrance for this Hero.

If you have photos of this Hero and want to contribute them, please contact the Webmaster.



We have tried to present the most accurate of information. If you find discrepancies or dead links, please contact the Webmaster.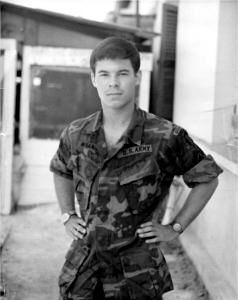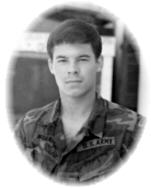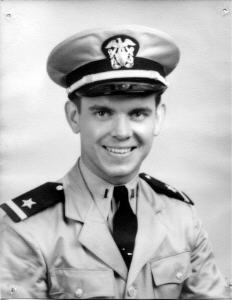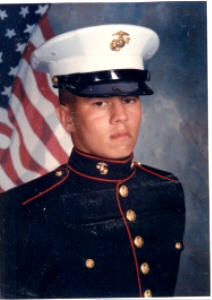 Three generations of military pride

Three generations of honor

Three generations of

service to their

Country

Patrick E. McDaniel

US Army 1970

Patrick's Son David Hargraves

US Marine Corps 1991

Partick's Father,

Lt. John L. McDaniel

US Navy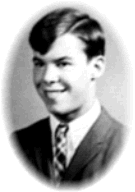 Patrick's High School

photo 1966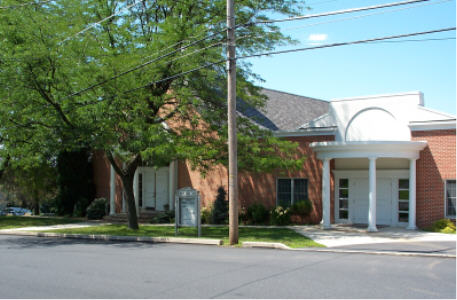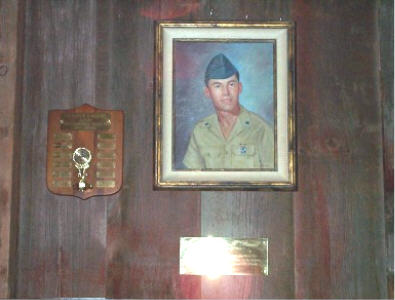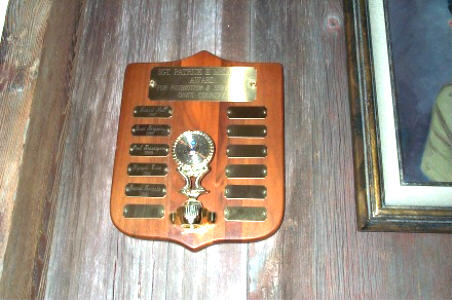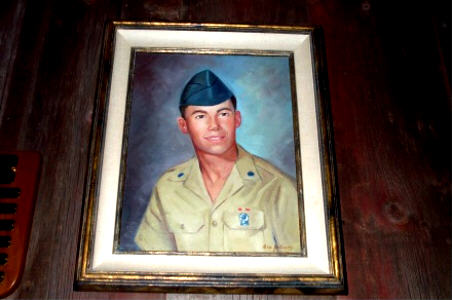 Patrick's Church, The Palmer Moravian Community Church, honored Patrick, by dedicating their Community Room to his memory. Patrick attended Moravian Collage before enlisting into the Army. Each year a scholarship is awarded to an outstanding student in Patrick's name at the high school he attended, Wilson  High School, Easton Pa. This can be seen with the names of the recipients to the left of  his portrait in the Church Community Room.

The Palmer Moravian Community Church, Palmer Township, Easton Pa.

The Sgt. Patrick E. McDaniel Award for Patriotism and Serivce to One's Country

Lt. William E Gay Jr. died that day with Patrick. "Click on the photo to learn more of William Gay"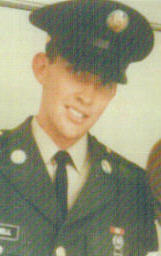 Sgt. Ken S. Maxwell died that day with Patrick. "Click on the photo to learn more of  Sgt. Ken S. Maxwell"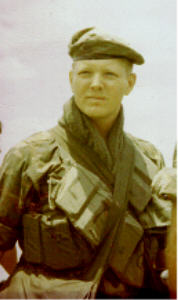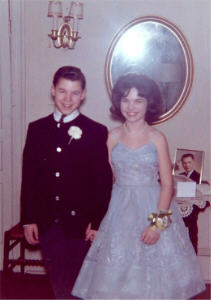 At an age of innocence Patrick McDaniel and Sandy Davey were photographed in 1962 just prior to their 8th grade dance in Wilson Boro, Easton, Pa.

Patrick would have 8 years left to live.

"Photo courtesy of  Ken Davey"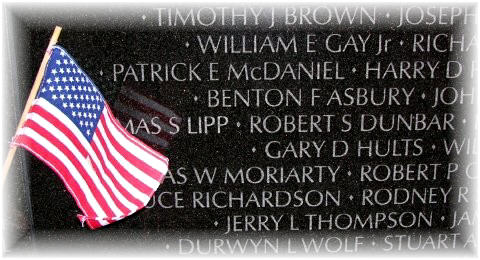 This photo was taken in 2005 by Ken Davey at the "Wall" in Washington D.C.

Ken's rememberence when taking the photo is as follows:

"Dusk was approaching and realizing time was a factor, a kind Vietnam veteran assisted me in locating Pat's name and then solemnly held the American flag for the photograph. We shook hands and he disappeared into the darkness."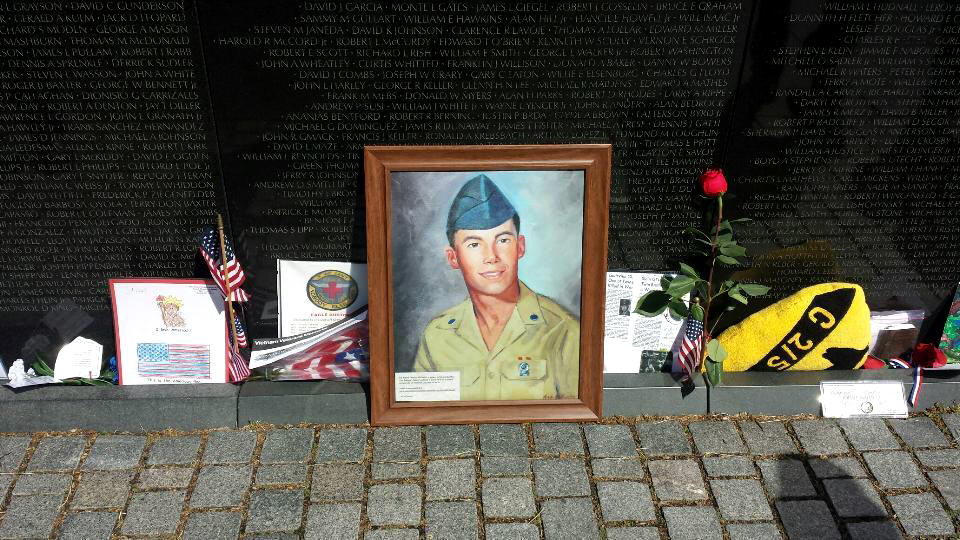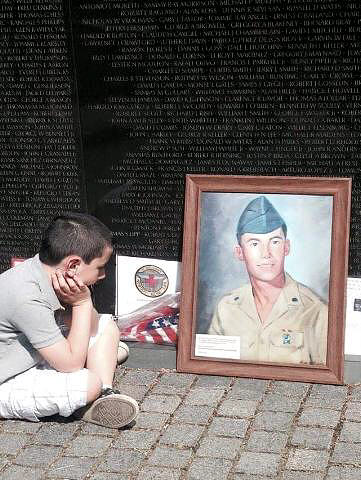 Aiden Patrick Hargraves, Son of David Hargraves, Grand Son of Sgt. Patrick E. McDaniel, and Great Grand Son of Lt. John L. McDaniel, remembers his Grand Father Sgt. Patrick E. McDaniel at the Wall in Washington DC. in 2015.